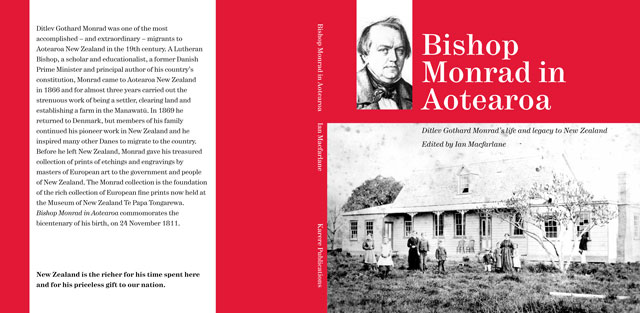 This is a book we typeset last year, published to commemorate the bicentenary of the bishop's birth in Denmark. He grew up to become prime minister of Denmark, unfortunately at the time the Danes lost the provinces of Schleswig and Holstein to Prussia – an event which precipitated his resignation and emigration to New Zealand. To the banks of the Manawatu River, to be exact.
Although Monrad returned to Denmark after only a few years, several of his children remained, as did his collection of prints, which he gifted to the government and became the nucleus of Te Papa's art collection.
This is not the cover that was chosen for the book, sadly, but it was the one we preferred.