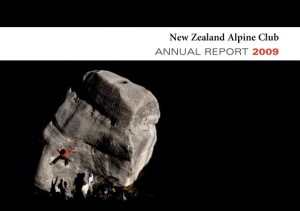 The New Zealand Alpine Club has around 3000 members and is New Zealand's main organisation representing climbers. This is the cover of their annual report for 2009, which we produced.
Okay, the title of this post is a bit obscure. But that boulder in the photo looks kind of like an asteroid. Sort of.
Space Waltz were kind of cool, back in 1974.